Manchester City Page Estate Agent – Sell Your House Fast
Sell Your House Fast in Manchester – Local Cash Buyers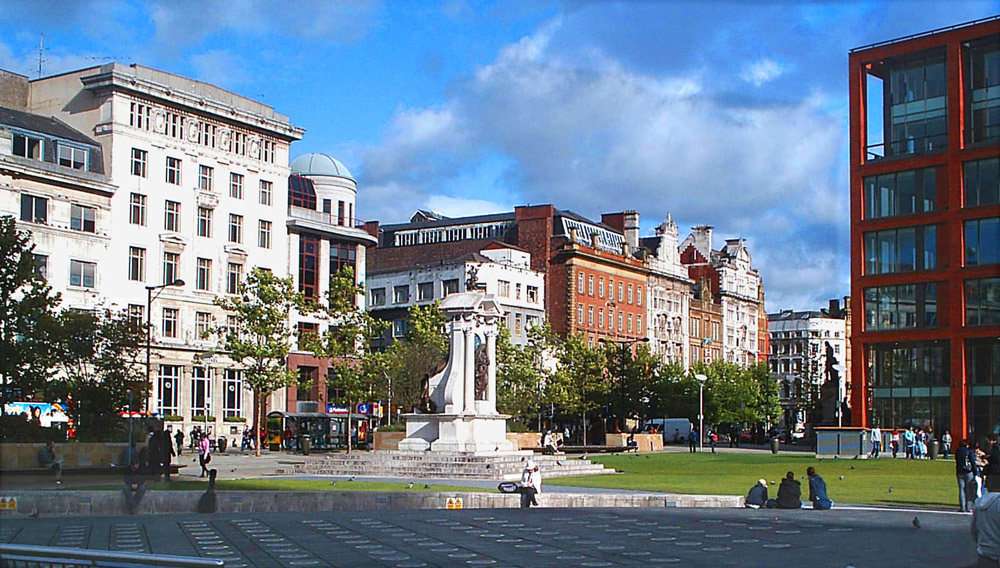 Save £6,052 in Estate Agency fees by using the real alternative to local Manchester estate agents.
In a market showing increasing signs of recovery, there is no better time to consider selling your Manchester property and looking for your dream home. Yet, we can understand your hesitation…
With Estate Agent costs averaging at £6,052 for commissions, EPC, Legal fees and advanced marketing on online portals (to name a few); moving home can be an expensive experience.
However, this is not your only option.
At Property Cash Buyers, we can offer you the opportunity to benefit from a free quick house sale, without any of the extensive fees supplied by Estate Agents, and sell your home to one of the hundreds of property buyers interested in moving to Manchester. EPC, Legal fees… there will be no charge.
Why
Choose Us

Over Manchester Estate Agents?

As the third largest Metropolitan area in the UK, Manchester has got a lot to offer potential buyers searching to expand their career. With opulent job opportunities and vast urban areas; homeowners can have the best of both worlds – space and a strong income.

With such enticing incentives, it is little wonder that Estate Agents are renowned for overvaluing properties to secure business. The more properties in their portfolio, the greater their profits!

Yet these price fluctuations rarely work in your favour, as in the long run you may be forced to lower your asking price by as much as 10% – especially as most buyers are aware of these overvaluations. If you wish to ensnare a buyer, you'll seldom getting your promised price.
And sadly,
this is only the beginning

…

Alongside these unrealistic property valuations, many top Manchester Estate Agents will make you enter into a 3 month sole agency contract, meaning you cannot sell your property through any other sources. You will be completely dependent upon them to handle all elements of the sale, including all those costly upfront fees we've mentioned previously.
Before your property has even been sold you will be nearly £6,052 down!

Now such fees wouldn't be so scary, if the service you received was of the highest standard. After all, every seller goes through this same process. However, increasing reports indicate many sellers feel more like a number than a person, and often have to chase for updates as they receive little or no information.
Not only is this impersonal, but it
simply isn't right

.

Smaller local agents can arguably offer you a more intimate and personal experience due to their lighter client portfolio. Yet sadly, their size can often limit their marketing budgets, meaning your online exposure on property portals could be seriously reduced – a scenario you do not want when 90% of property enquiries are achieved this way.

Fortunately, at Property Cash Buyer we can help, as we are not your average Manchester Estate Agent.

Not only can we offer you a guaranteed cash price for your home; but should you accept our free offer, this bid will also cover all fees relating to the sale, including EPC's, Legal Fees and third party commissions.

The price we quote is the price you'll receive for your Manchester property – no costs, no middle man, no catches…
How Can You Offer This Service for Free?
Thanks to our growing relationships with some of the largest local and national investment firms/funds in the UK; we have been able to help over 10,000 sellers receive top market values for their homes without having to sacrifice their hard earned savings.
Through our collaborations with these companies, we regularly source suitable properties to fill their long term investment portfolios, and use the fees we charge them to offer our services to YOU free of charge.
Essentially, we are able to buy your property using cash AND supply our services to you for FREE, as we are paid by these companies regardless of completion.
So if you are looking to sell an apartment, flat or house in Manchester, why not contact us today for more information?
What
Makes Us Different

to Other Manchester Cash Buyers?

Simple – our local knowledge, financing and experience.
Alongside our growing national presence and resources, we have the finances to buy up to 1,000 Manchester properties a year, meaning you never have to fear us backing out of a sale. More importantly, we have access to a strong network of native Manchester property experts whose knowledge and love of the area is second to none.
In one package, you can benefit from the expertise of a local professional whose personal history with the area will ensure you always get the best price.
Our experts are all too familiar with the many wonders that Manchester has got to offer. Like you, they have explored the old cotton mills situated outside the city; have been held captivated by the cities beautiful Victorian and contemporary architecture (plus its numerous statues), and have visited the award-winning Heaton Park – the largest municipal park in Europe. They know this city – its history and its potential – and with this knowledge can guarantee you receive realistic, accurate prices.
Currently average house prices in Manchester are £252,207 with detached homes achieving £273,671, semi-detaches £172,073, terraces £122,241 and flats £152,218 – with such prices we can help you to get the price you want!
So get in touch with our team today to receive a free quick sale cash offer, or follow this link to learn more about how our quick property sale service works.
Areas of Manchester
we can buy property

quickly
Sell house fast in Manchester:- Blackley, Cheetham Hill, Chorlton-cum-Hardy, Didsbury, Fallowfield, Hulme, Moss Side, Newton Heath, Northenden, Ringway, Rusholme, Withington and Wythenshawe.
If your property is located in the following post codes, please get in touch for a free valuation and cash offer on your home: Sell your house in Manchester – M1, M2, M3, M4, M5, M6, M7, M8, M9, M10, M11, M12, M13, M14, M15, M16, M17, M18, M19, M20, M21, M22, M23, M24, M25, M26, M27,M28, M29, M30, M31, M32, M33, M34, M35, M38, M40, M41, M43, M44, M45, M46, M50, M52, M60, M61, M90 and M99.
Looking to
sell a property

in another area?

Visit our city page index for all the available cities we are currently operating in.