Inherited Property – Quick House Sale
Selling an inherited home quickly can save families £4,785 in estate agency and legal fees!
Property Cash Buyers offer a sympathetic, discreet, and professional approach to your individual circumstances with the minimum of fuss. We can make you a cash offer within 24 hours, and achieve a quick sale typically within 4-6 weeks from instruction to completion.
We have always had positive customer feedback with regard to our dealings with probate property purchases – with our legal team specialising in probate transactions.
You may have a very straight forward situation with the property in your name already or you maybe a group of beneficiaries with an executor. Whatever is your situation, we can make an obligation free cash offer on your property.
Having already purchased 100's of inherited properties, both during and after the probate process, we are confident that our service will satisfy your needs.
If you're in the early stages of the probate process we please read our inheritance property guide below – this will explain what normally happens during probate and how we can help.
Even if you've already been through the probate process, please call us, or complete your details for our free property valuation and advice on our Sell House Fast service.
Sell House Fast – Inherited Property Guide.
There are several options to Selling a house after probate which you have inherited involves including a quick property sale.
The house will often hold many memories for you and loved ones, which makes going to the empty property difficult especially when you often need to remove many items from the home. For this reason many people wait months before doing anything with the house.
By this point you will probably have already spoken to a solicitor who has started what's called 'probate' which basically means the legal transfer of the property into your name. This process can be fairly quick or slow depending on the number of members involved, size of assets in probate and whether or not there is a will.
Once the property is in probate, you can then start to look at selling the property on the market, or to a company like ourselves for a quick cash sale.
Here are some great ideas on what you can do with your inherited property.
1. Sell your inherited house via local estate agents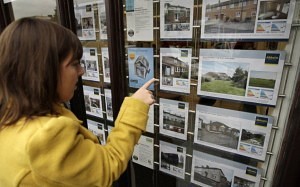 If you decide to sell your property on the open market, the first thing you need to do is evaluate the condition of the property. Whilst this can be difficult, it's important to be realistic with the current condition, often when all the furniture is removed a property can look dated. It's worth getting a couple of estate agents to view the property and ask each one to give you 2 valuations, – one in its current condition and the other after recommended works are completed. Also make sure you ask the estate agent if the valuations being given are realistic, and would help achieve a fast property fast.
Often properties which have been inherited will benefit from decoration. If you are serious about selling the property quickly on the market you will usually need to update or change the kitchen, bathroom, carpets and re-decorate throughout the house. Whilst this can be very difficult to manage and costly you will normally improve your chances of a quicker market sale.
Also remember that a typical sale via traditional estate agents will incur costs of over £4,500 in estate agency and legal fees. If you want to save more of the inheritance for family members a quick house sale might be a better option.
2. Sell house fast to Property Cash Buyers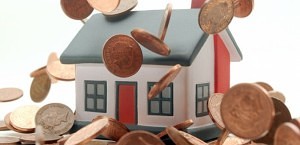 Property Cash Buyers purchase property quickly from people throughout the UK in any condition, so if you decide to use a fast property sale company then you would not need to worry too much about updating the property.
A property cash buying company will look past the current property condition and focus on house values in the local area – saving you time and money.
The main point you should look for when selling your property to a cash buying firm is to double check how they work, and ensure there are no hidden fees to pay. Unfortunately even with inherited property transactions some companies still use hidden fee contracts to trick the sellers into selling the property for a big discount.
It is recommended that customers obtain several offers from property buying companies and compare any potential fees to the cash offer they make. Make sure you get everything in writing before you decide on the company to use.
3. Gift or sell your inherited property to a family member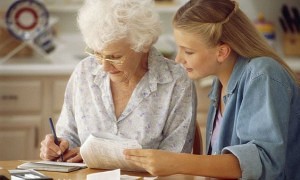 If you decide not to sell the property on the market or to a 'fast house sale' company, it maybe worth considering if a family member wishes to buy or stay in the property instead.
Many people find it comforting that the home will stay in the family for future generations, and it can be much less distressing than having to deal with builders or Estate Agents.
If you do sell to a family member, always be sure that you use a Solicitor who understands probate and ensure you speak with HRMC regarding any possible tax liabilities.
4. Rent out the inherited property long term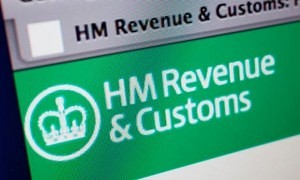 An often overlooked way to deal with an inherited property is to actually keep the property long term yourselves by renting on the market. This way you can keep the inherited home in the family and receive an income for life. Remember you may need to renovate the property first and pay tax on your rental income. The only downside to keeping the property and renting out is in the rare occasions when tenants become a problem. It's much harder to deal with vandalism on a home which holds so many memories for you so it's worth you considering this carefully before you decide.
Selling an inherited home whichever way you choose can be difficult but after a few weeks you'll find it gets easier.
Also remember renting out a property means you will have to complete self assessment property tax returns declaring the rental income your receiving.
Advice on dealing with the property whilst going through probate
Our top tips to dealing with an inherited property during the time of probate.
Make sure utility companies are aware of situation
Inform Council Tax department and request a 6 month exemption
Ask neighbours to keep an eye on the property
Visit the property regularly to reduce maintenance problems
Inform the home insurer
Inform the mortgage company if relevant
Get several quotes from Estate Agents and Quick House Sale companies
Here is a helpful breakdown on the pro's and con's of the different options in selling an inherited property traditionally or via a quick house sale.
If you want to get a 'sell house fast' free valuation and quick cash offer on your home, please remember to call us or complete the form on our website.
| | Estate Agency | Quick House Sale | Family Sale | Renting |
| --- | --- | --- | --- | --- |
| Require Refurbishment | YES | NO | NO | YES |
| Sell House Fast | NO | YES | YES | NO |
| Agency Fees | YES | NO | NO | YES |
| Legal Fees | YES | NO | YES | YES |
| Income Tax | NO | NO | NO | YES |
We hope you found our Sell House Fast – Inherited House Guide useful, and remember, we are always available to answer any additional questions you may have. If you want a free property valuation, and a quick house sale offer.