Retirement
Plan your retirement with a fast house sale – save £4,780!
We can help you
plan for retirement

with our free property valuation and fast house sale service.

If you're planning your retirement and have decided to move overseas to warmer climate, or maybe you've decided to downsize because your children have moved out. We can help you sell your property quickly – with no fees to pay!

Many people in the UK decide to sell their home fast to us because they are retiring and do not want the hassle and stress involved with selling on the market via a local agent.
There are some of the many reasons to use our fast house sale service rather than traditional methods which include:
Instant cash offer and guaranteed sale
No Estate Agent or Legal Fees to pay
No waiting for months in property chains
Help in negotiating the best price
Several quick sale options
Discrete service with no 'for sale' boards
Option to complete within 28 days if required
Firm offer to enable you to secure your new property purchase
Property Lawyers with experience in retirement sales
When you contact us we will carry out a free property valuation on your home, and normally make you a firm cash offer all within 24 hours. You can then take the time to look for a new property knowing that the fast sale of your home will not hold up your future purchase. If you already have your property on the market but is still un-sold, we can help you by liaising with your agent to purchase the property immediately.
Please call us or complete our simple online property valuation request to learn more about how we can buy your property quickly with our no-obligation cash offer – most of our clients save £4,780 in Estate Agency fees alone!
We have also written a helpful guide below on selling your property in retirement.
Free Retirement Guide to Selling Your House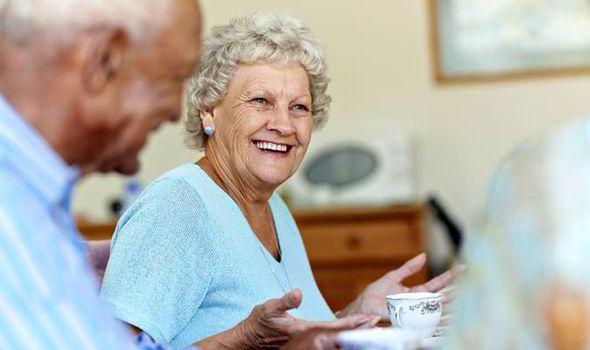 Deciding to sell your home after retirement is no easy decision; as your home will hold so many memories. This is a very important decision that we have helped many people make with over the years. During this time we have learnt many tips to selling your home fast, allowing you a happy stress free retirement.
Reasons to sell your home
Your home is probably your largest financial asset, therefore it is extremely important that you take reasonable steps to ensure you're getting the best cash offer, and are selling for the right reasons.
The most common reasons to sell your home in retirement are:
Downsizing after children have moved out
Helping to pay towards your children's first house purchase
Releasing equity from your home to fund retirement
Moving abroad
Moving into a retirement apartment
Moving into a care home
A new adventure
Downsizing after children have flown the nest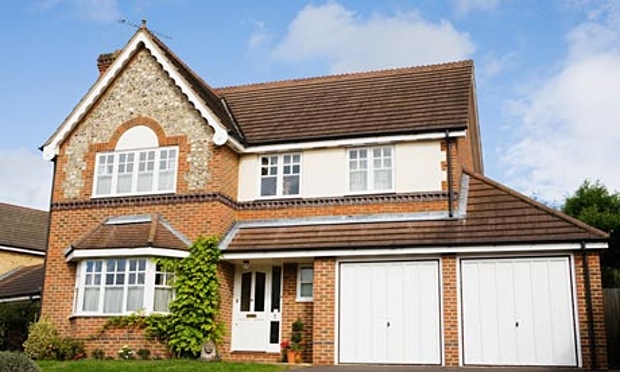 Larger houses can become difficult to maintain especially on a fixed income making a quick property sale a popular option.
We find that most of our clients looking for a quick property sale due to retirement have a 3-4 bedroom property, this was occupied by 3-4 adults, now there are only 1 or 2 adults living there most of the time. Whilst the property will hold lots of great memories it also becomes more difficult and more expensive to maintain the property throughout retirement due to:
Large garden to upkeep
Increasing utility bills to heat
Growing list of maintenance jobs
Less able hands to help around the house
Concern over leaving the house empty
For some of these reasons and others, it can sometimes become a burden staying in a large house with a smaller family, especially around winter time when DIY jobs increase, plus of course the cost of heating larger homes.
The home can also feel a little empty and isolating when your children have moved out, especially if they move further afield. It's usually for these reasons that downsizing becomes a great alternative to keeping the family home especially when there are now many options for retirees in the UK such as assisted living and retirement apartments.
Loneliness is one of the biggest problems affecting people in retirement. They no longer see work colleagues or family members regularly, so downsizing into a smaller property, often in an area with fellow retirees, can be a great option for people.
Helping children with their property purchase deposit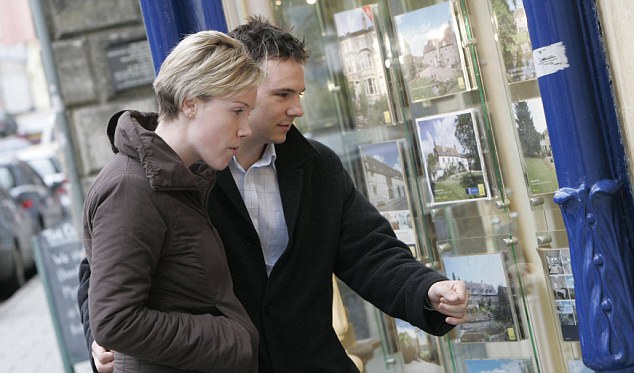 Difficulty raising a deposit and high house prices often make it difficult for first time buyers to get on the property ladder. Selling your main home is an option to help your children buy their first house.
Obviously another great advantage to selling your home during retirement is you often end up releasing a large amount of equity from the sale of the house and purchase or rental of a smaller property.
Many people who retire and sell their house quickly to us decide to use some of this money to assist their children's own property purchase.
Unfortunately, property prices in the UK have risen so high over the last 20 years; young people do not have the financial means to buy a property without their parents help. This is due to wages not increasing in line with house inflation, and mortgage lenders requiring larger deposits compared to 2005-2008.
What mortgages are available with a small deposit generally have high interest rates or arrangement fees, – helping your children with a larger deposit can reduce their costs, and make their situation more comfortable.
Your children may also face stiff completion from Property Investors too, this means sellers of properties suitable for them might prefer to sell their house quickly to an investor instead of a first time buyer. If you decide to help your children with a larger deposit you can often level the playing field between them and other buyers especially if you have a guaranteed cash offer from a quick sale company yourself.
Sell your home and moving into a retirement apartment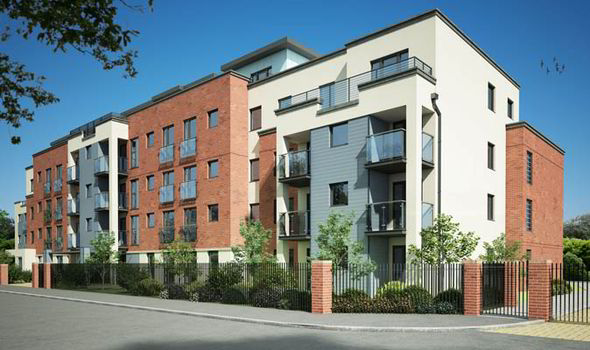 Many retirees sell their homes quickly to buy a retirement apartment close to local amenities.
Years ago, the mention of a retirement apartment gave the awful image of, a clinical room, with airplane food, and strict rules. Thankfully those days, in the main part, are over. There are many high end retirement apartment developments that have sprung up in recent years to cater to the demands of a growing retirement population. The facilities they can offer range from, fully independent living in new build apartments, often located in convenient locations, to assisted communities, with food and activities arranged by a full time events manager.
You can normally either rent the apartment long terms or purchase the property outright. Either way the thought of funding your new life can be stressful, this is why so many people come to us to sell their home quickly for cash. Retirees, who have more capital and income, often consider renting out their main property instead of selling; this can help up increase their income. If you decide to rent your property instead of sell quickly for cash then please remember to instruct a reputable letting agent, inform your insurer and ensure your property condition is up kept.
Selling your house to moving abroad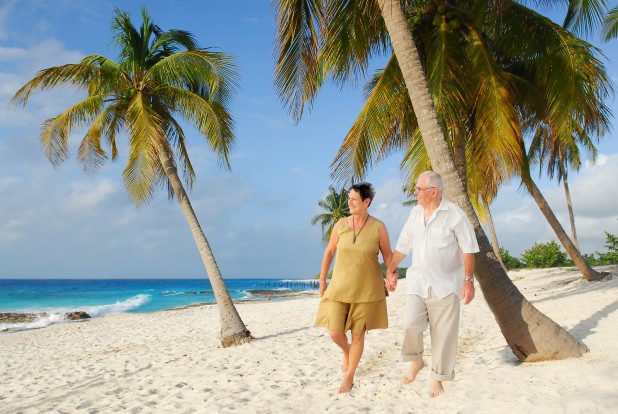 A quick house sale on your home to move abroad is no longer a dream with higher house prices in the UK.
Formally reserved as a dream, moving to a sunnier climate is becoming more of a reality for people selling their home in retirement. With the strong £ pound and house prices reaching their peak of 2008 many people are deciding to sell their home for cash now and, secure a great deal overseas.
The most popular locations our clients retire to include
Spain – Great weather and only 2 hours' flight
Greece – Friendly locals and great food
France – Great value for money, and health service
Thailand – Great health system and very low cost of living
As you can see, ther are some popular areas such as Spain, but also some more exotic locations such as Thailand allowing homeowners in the UK who have decided to sell their home quickly to us, to secure some great deals abroad.
Raising money to fund your retirement via a quick house sale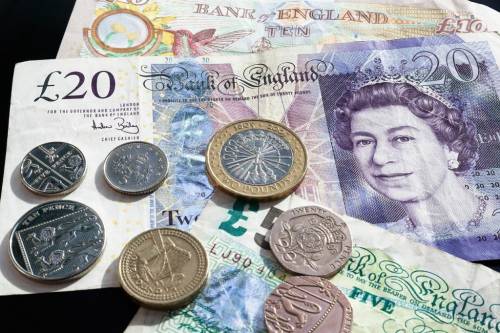 Whatever the reasons you have to sell your property when you retire, it's clear that as your home is probably your biggest asset, you can now release the money to enjoy your retirement, the way you see fit.
Here at Property Cash Buyers we appreciate how hard you've worked for your home, and understand selling your home is an extremely important decision made for many reasons. If you want to speak with a member of our team then please call us anytime or just simply complete our online valuation request where we will make you a cash offer on your home.