Liverpool City Page Estate Agent – Sell Your House Fast
Fast House Sale in Liverpool – No Fees Guaranteed!

If you're looking to sell your home in Liverpool quickly then we can help!
Many of our sellers are achieving up to 93% of the sale price for their property due to strong local demand and improving financial conditions.
We are not typical agents. We will arrange for a free no-obligation valuation and cash offer on your home. If you accept our quick sale offer the house sale can be completed within 28 days. Along with no commission charges we also cover your legal fees and any third party expenses such as EPC's.
Why
we are different

to Estate Agents in Liverpool.

Traditional Estate Agents such as Entwistle Green, Leaders, Sutton Kersh, Venmores, Acumen Estates & Jones and Chapman offer estate agency services throughout Liverpool however they also have a conflict of interest. Whilst you're their client there's also the reality that potential buyers are vital to future business and mortgages which can make it difficult for Estate Agents to always put sellers interests first. Furthermore Estate Agents typically charge over £3,500 for their service plus legal fees – We have no first time buyers to worry about and we charge no fees!

Our research suggests larger agents often treat clients like a number and often even forget to update clients on buyer feedback. The small local normally lack marketing budgets and marketing experience needed in today's market of tech savvy buyers – 90% of agent enquiries come via the main property portals RightMove & Zoopla.

Because buyers often think properties are listed above market value it is rare for sellers to receive offers above 90% of the asking price. Whilst 10% is a lot to you the traditional estate agents have a minimum fee so there is little incentive to push for the best offer from potential buyers – This is why we believe the using traditional estate agents is no longer the best way to sell property.
So what's
the alternative

to selling my house in Liverpool?

Because we are not typical estate agents as we offer a guaranteed cash sale price on your home – We even cover all fees relating to the sale such as EPC & Legal Fees. The quick sale offer we make is guaranteed on your Liverpool property.
Here is what makes this possible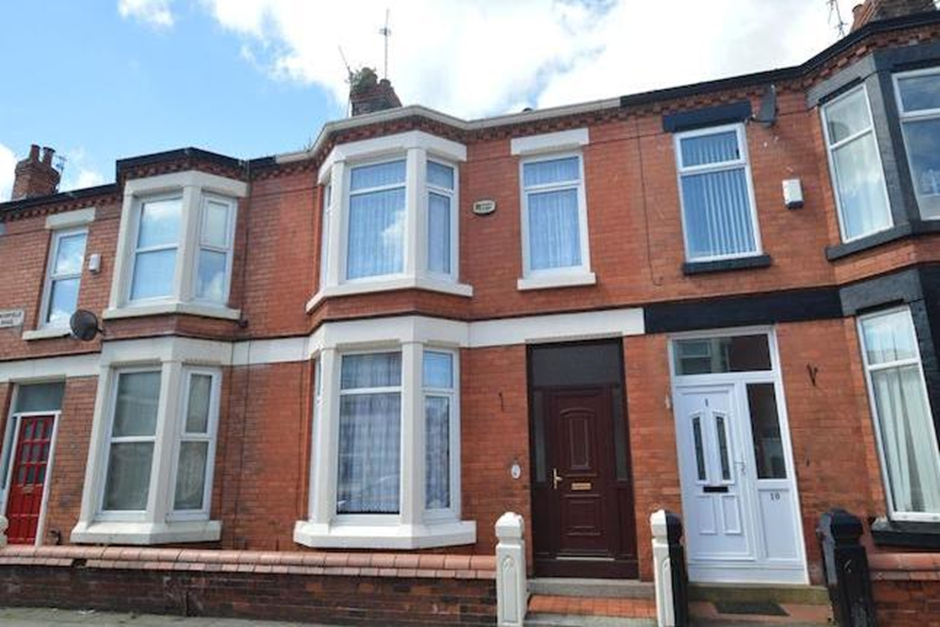 We have already helped over 10,000 people looking to sell their home fast by turning the traditional Estate Agency model upside down.
Instead of marketing your property to everyone we focused on building relationships with the largest investment funds and investors in the UK who are looking to invest long term in Liverpool.
We charge them a fixed fee for services and look to find them suitable properties in Liverpool and the surrounding areas.
This means we can offer you our services to sellers for free and because we are paid a fixed fee based on percentage of offers accepted there is no conflict of interest or reason to scam sellers by offering more only to reduce later.
Our partners are looking for apartments, houses, commercial property & land in Liverpool and surrounding areas in exchange for a cash purchase and fast sale.
What
makes us different

to other cash buying companies in Liverpool?

Unfortunately there have been a number of stories over the last few years about 'fast property sale' companies ripping vendors off.

It normally starts with companies offering a market value price with a promise of a quick cash completion, then just days before completion the company will offer substantially less knowing most sellers have no choice to accept!

The other scam quick sales companies try is to charge an upfront fee for a property valuation, which they control, followed by an unacceptably low cash offer.

Our offers are fixed and we charge £0 up-front fees.
We are currently interested in
buying properties quickly

in the following areas of Liverpool
Allerton and Hunts Cross
Anfield
Belle Vale
Central
Childwall
Church
Clubmoor
County
Greenbank
Croxteth
Everton
Fazakerley
Greenbank
Kensington and Fairfield
Kirkdale

Knotty Ash
Mossley Hill
Norris Green
Old Swan
Picton
Princes Park
Riverside
Speke-Garston
St Michaels
Tuebrook and Stoneycroft
Warbreck
Wavertree
West Derby
Woolton
Yew Tree
So if your property is located in the following post codes please get in touch for a free valuation and cash offer on your home: Liverpool L1 L2 L3 L4 L5 L6 L7 L8 L9 L10 L11 L12 L13 L14 L15 L16 L17 L18 L19 L20 L21 L22 L23 L24 L25 L26 L27 L28 L29 L30 L31 L32 L33 L34 L35 L36 L37 L38 L39 L40 L41 L42 L43 L44 L45 L46 L47 L48 L49 L60 L61 L62 L63 L64 L65 L66 L67 L68 L69 L70 L71 L72 L73 L74 L75 L80
We also want to buy properties quickly in areas surrounding Liverpool:
L69 L3 L2 L70 L67 L74 L5 L71 L8 L73 L7.
Get in touch today for a free quick sale cash offer or follow this link to can learn more about how our quick property sale service works.
Want to sell a house quickly outside of Liverpool?
If you have a house or flat to sell fast outside Liverpool please visit our Sell House Fast Locations page.
Why we want to invest in Liverpool

After winning the European Capital of Culture on the city's 800th anniversary in 2007 Liverpool quickly became an area of interest to investors who have since ploughed billions into redeveloping and enhancing the city and surrounding areas plus obviously the University which attracts students worldwide. Events such as the Grand National and regular premier league action Everton Liverpool football clubs has made Liverpool a prime location for us. We have been selling properties fast in Liverpool since 2008. In fact it's currently our 3rd most popular investment hot-spot for these reasons.