Birmingham City Page – Sell Your House Fast
Have a property in Birmingham to sell fast?
If you are looking for a quick sale for your property in Birmingham there are alternatives to the hassle and stress of using a Birmingham estate agent and getting caught up in a chain.
We have cash buyers who are looking for Birmingham houses to buy today! Selling your property through us rather than a Birmingham estate agent can save you thousands in fees and make the process a lot quicker and more convenient.
Ready to sell your house in Birmingham?
You may be just thinking about moving and starting to look at where, when and what you want to buy. The next stage will be to call out an agent to value and sell your Birmingham property. Estate agents like Connells, Dixons, Rice Chamberlains and Nicholas George are likely to value your property at a higher price than the property will actually achieve in the first instance. This is great if the property actually sells for close to this but invariably you end up having to drop the price to achieve a sale, even in a buoyant market.
If you want a quick house sale and a no stress, smooth process we have buyers looking to help sell your Birmingham property today.
Are you getting the best one to one service from your agent?
If you have dealt with an estate agent before you will be familiar with how they operate. It can be a juggling act for them keeping everyone happy and, unintentionally, you may not get the service that you deserve. They will of course market your property on portals like Right Move, Zoopla and more recently On the Market and they may have a list of buyers (so they say) ready to buy but what do they do for the money? They generally make a minimum of £2k for every house they sell and operate at about a 1% fee. If you could save this plus solicitors' fees and cut out all the hassle wouldn't it be good?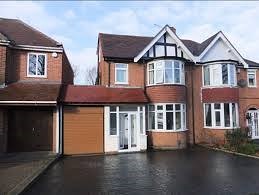 How much will an agent sell your house for? 
Don't be fooled into thinking that an agent will sell your house in Birmingham for more money. You may be offered an average of 10% under the asking price and struggle to get the buyer to offer more. At any rate you are completely in the hands of an agent and relying on them to sell your Birmingham property for the best possible price.
Sell your Birmingham property for the best price 
We are here to help the buyer and the seller. We will sell your house FREE and get you a cash offer cutting out the middleman. We achieve an average of 93% of the initial asking price, saving the cost and the hassle.
Our 'sell my house fast Birmingham' free service
Having already sold thousands of UK properties in cities like Birmingham we work with cash investors, not small landlords but large local and national investment companies that want long term investments. We make our money by charging them a fee for finding them properties to invest in. We then pass the saving on to you, the vendor.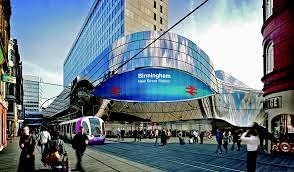 As the largest and most populous city outside of London, Birmingham is the most central city in England. It is a major international commercial centre and a vital UK transport, retail, events and conference hub with its NIA and NEC. In recent years it has been transformed and now attractions like the Bullring Shopping Centre and jewellery quarter bring in visitors from far and wide.
Areas of Birmingham we will buy houses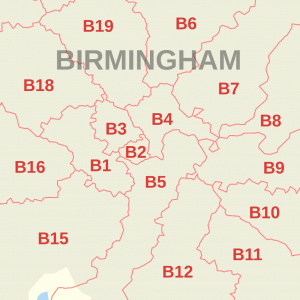 If you want to sell your Birmingham property FAST and FREE we are currently looking for properties in Aston, Birchfield, Edgbaston, Bordesley, Ladywood, Camp Hill, Sparkbrook, Balsall Heath, Moseley, Bournbrook, Selly Park, Harborne, Winson Green, Smethwick, Lozells, Saltley, Stechford, Ward End, Washwood Heath, Castle Bromwich, Kitts Green and Tyseley .
We are currently looking for properties in the B1 B2 B3 B4 B5 B6 B7 B8 B9 B10 B11 B12 B15 B16 B17 B18 B19 postcode areas of Birmingham
Get in touch today for a free quick sale cash offer or follow this link to can learn more about how our quick property sale service works.
Looking to sell a property in another area?
Visit our city page index for all the available cities we are currently operating in.