QuickBuyers, who are one of the UK's leading property company specialising in Fast House Sales, Cash Property Buying and Chain Free Property Purchases.
We have chosen QuickBuyers because they have successfully helped thousands of UK property owners sell quickly and easily.
We vet our partners to ensure they offer great customer service and you can read some of their reviews here:
http://ww2.feefo.com/reviews/quickbuyers-co-uk
QuickBuyers were recently awarded the prestigious Feefo Gold Trusted Service award 2017 this was in recognition of their high levels of customer Service. They are also proud members of the National Association of Property Buyers and Property Ombudsman registered for House Buying activity.
Your details have been passed to QuickBuyers who are actively seeking property in the area, this is great news for you as this means they can offer you a competitive price for your property and a range of alternative options to consider as a comparison to a cash sale.
So, that they can give you an accurate valuation of your property one of their friendly, professional property experts will be in touch with you shortly to obtain a few more details, they will be calling you from a number starting with 01625 just so you know its them calling, remember it will be QuickBuyers calling you!
If you are applying outside of our office hours they will contact you as soon as they are open.
Opening times: Monday to Friday - 9.00 am – 7.30 pm and Saturdays 9.00 am to 1.00 pm.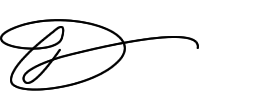 Thanks
The Property Cash Buyers Team
If you need to talk to someone urgently, please call us for free on 0800 612 8786 or if you are on a mobile please call 01625 800 131