Should you sell your property to local Norwich cash buyers or through Norwich Estate Agents?

Selling your house in Norwich online could save you £2,968 in Estate Agent fees!
Ranked one of the UK's top ten shopping destinations, Norwich has certainly got a lot to offer potential buyers, especially with its strong manufacturing history and breath-taking landmarks. Cow Tower, Dragon Hall, Norwich Castle… both in attractions, education and career opportunities; this city is drawing a lot of buyer interest, making it the ideal time to sell.
Yet we understand why you may be hesitant to venture onto the property market. With Estate Agent fees averaging at £2,968 for EPS, Legal Fees and marketing (property portals); even before you sell you're at a financial loss.
But what if we were to tell that this isn't your only option. That is possible to put your Norwich property for sale, get the price you want and escape all the excessive costs supplied by Estate Agents?
At Property Cash Buyers we can help.
We can offer you a free quick sale on your Norwich property by cutting out the middle man (Estate Agents); removing all costs and helping you to attain realistic prices for your home.
Why Consider Online Estate Agents Over Local Norwich Estate Agents?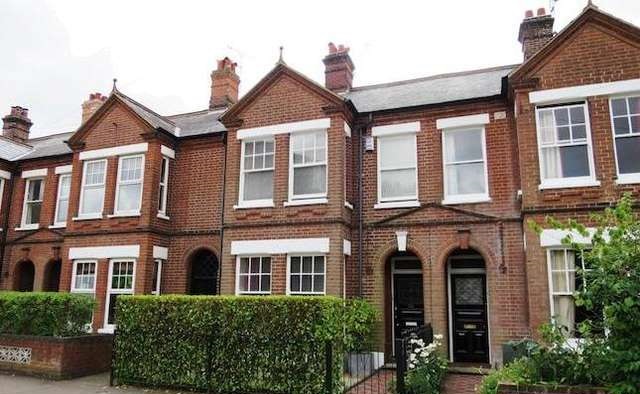 When selling a property, it is natural to first visit an Estate Agent – preferably a top firm – as they can handle all aspects of the sale on your behalf. Yet despite this inclination, they are not always the best choice.
You deserve someone who knows the area, who will get you the best price and whose reputation is professional, efficient and customer focused. However, if recent reports are correct, such customer focus is lacking amongst traditional Norwich Estate Agents.
Not only have many joined the trend of overvaluing properties by as much as 10% to attract business – an overpricing that you as the seller will have to pay for when you are forced to drop your asking price – a growing number of agents are making sellers enter into 3 month sole agency contracts that prevent them from selling their property through other firms.
By restricting your access to other avenues, this is essentially forcing sellers to become completely dependent upon Estate Agents for advertising, Legal fees and third party commissions – thus earning them a hefty sum.
Now this £3,000 fee wouldn't be daunting if you received the finest in customer services. After all, don't all sellers have to part with this? However, beyond their habit of overpricing (a scheme that we may add, buyers are all too familiar with), Estate Agents are earning a bad reputation for treating sellers poorly. From being impersonal and hard to reach, to treating clients like a number; their lack of regular updates is causing numerous sellers to have to chase this information themselves.
Unfortunately, choosing a smaller agent can cause equal problems. Whilst many endeavour to provide more intimate, personal approaches to your property sale; their size can prove a hindrance to their marketing budget. 90% of all property enquiries are derived from property portals. However, due to their small budgets, local agents may be restricted in how much they can expose/promote your Norwich property online, potentially costing you buyers.
Luckily, at Property Cash Buyer we can help as we are not your average Norwich Estate Agent.
We differ from many like-minded companies, as alongside our ability to offer you a guaranteed cash price for your home – where all expense relating to the sale of your home are paid for by us – we have established a network of locally sourced property experts who are committed to getting you the right price for your home.
Our bid covers the cover of EVERYTHING – EPC's, Legal Fees, marketing –  meaning you can immediately re-pocket the £3,000 you would have originally spent with other Norwich Estate Agents and invest it into your new home.
More importantly, we NEVER overvalue. The price we quote is the price you'll get as we base our bids on the latest market figures. With our support you CAN get the price you want. No middle man, no costs… we'll handle it all for you.
Calculating How Much My House Is Worth In Norwich
Before you sell your house you need to calculate how much your house is worth. There are many ways to do this including our free online property valuation tool but there are also other ways to decide on the correct property value.
Best ways to value your Norwich property:
Use a local estate agent in Norwich to conduct a free property appraisal.
Compare properties for sale in Norwich to see how much other buyers are asking.
Looking at local Norwich sold prices to get an idea of past sale prices.
Read our free how much is my house worth guide for more tips.
Our Property Buyers in Norwich Don't Charge Any Fee's!
We have spent years establishing relationships with some of the largest local and national investments firms/funds in the UK, so we can offer sellers a more affordable route to selling their homes. Through our regular collaborations with these companies, where we source them potential long term investments; we are able to use the fees we charge them to offer you our services completely free of charge.
Regardless of completion we are always paid, and so are in the position to buy your Norwich property using cash, as well as have the finances to cover ALL of your expenses.
And it is a system that works, as their fees have given us the flexibility to offer you our services for FREE and help over 10,000 sellers to sell their homes without sacrificing their savings.
So if you are considering selling your apartment, flat or house in Newport, why not contact us today for more details?
Comparing Property Buyers With Other Local Norwich Property Cash Buyers?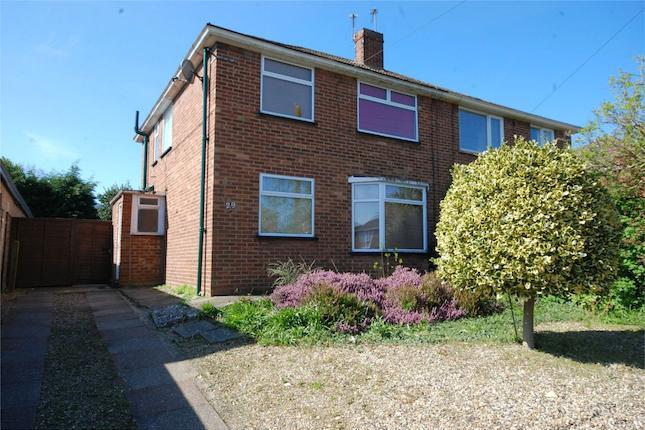 Unlike other cash buyers, investors or even Estate Agents, we can offer sellers the perfect balance – the commitment of a local property expert whose intimate knowledge of the area will get you the best price AND the security that we are in the financial position to invest and won't back out.
Our growing national presence and resources, enables us to invest in up to a 1,000 Norwich properties a year – a feat that few local investors can provide due to limited finances. However, our collaborations with top investment firms and funds, means we can rival national companies both financially and in terms of service.
Over the years we have acquired an impressive network of local Norwich property experts, whose knowledge, insights and intimate experiences within this city, means they understand the market.
Their knowledge of Norwich is real, genuine and not learnt from hours of sitting behind a PC. They are true natives to this city, who have equally been enraptured by all the wonders that Norwich has got to provide, but have also bared witness to the many rises and falls of the Norwich property market.
Their knowledge of this city is second to none. Like you, they have fallen in love with the cobbled streets of old Norwich; have explored the historic grounds of Cow Tower and Norwich Castle, and have spent hours enjoying the sights of Norwich's many outdoor markets.
In one package you can have the best of both worlds – years of expert advice and guidance, and their personal knowledge of this city.
Currently, average house prices in Norwich are £235,419 with detached properties selling for £314,527, semi-detaches £204,094, terraces £191,827 and flats £146,158 – with such a strong market, IT IS possible to make a profit from your home and use it to buy a new one.
So get in touch with our team today to get a free quick sale cash offer, or follow this link to learn more about how our quick property sale service works.
Areas of Norwich we can help sell houses fast.
Sell house fast in Norwich:- Barford, Blofield, Bowthorpe, Brundell, Costessey, Cringleford, Crostwick, Easton, Hellesdon, Hethersett, Little Plumstead, Old Catton, Rackheath, Salhouse, Spixworth, Sprowston, Taverham, Thorpe End, Thorpe St Andrew and Trowse Newton.
If your property is located in the following post codes, please get in touch for a free valuation and cash offer on your home: Sell my house in Norwich – NR1, NR2, NR3, NR4, NR5, NR6, NR7, NR8, NR9, NR10, NR11, NR12, NR13, NR14, NR15, NR16, NR17, NR18, NR19, NR20, NR21, NR22, NR23, NR24, NR25, NR26, NR27, NR28, NR29, NR30, NR31, NR32, NR33, NR34, NR35 and NR99
Looking for an online estate agent to sell property outside Norwich?
Visit our city page index for all the available cities we are currently operating in.