Newcastle upon Tyne City Page Estate Agent – Sell Your House Fast
Quick house sales in Newcastle with no estate agent fees

No matter your reasons for wanting to move – career, family or education – selling your home doesn't have to be stressful, nor does it have to be tainted by endless estate agent fees.
Whilst in the past, you may have had to part with (on average) £2,968 for EPS, Legal fees and advanced marketing on property portals; this is no longer your only selling option.
In fact, at Property Cash Buyers, we can now offer you a free quick sale on your Newcastle upon Tyne property – without any of the extensive fees supplied by Estate Agents – and help you to sell your home at top market values, to one of the many buyers interested in settling in Newcastle upon Tyne.
EPS, Legal fees, third party commissions… you won't have to pay for a thing.
Why Choose Us Over Newcastle Estate Agents?
With the property market showing strong signs of recovery, it is no surprise that numerous top Estate Agents are overvaluing properties in a bid to entice sellers. Faced with the prospect of finally being able to make a return on your property – how many of you could say no to their offering?
Yet these overvaluations can come at a price, one which unfortunately you – the seller – has to pay. Whilst on paper it may say your property is valued at a set price, buyers are all too aware of this overpricing scheme and as such will seldom match your asking price. Instead, you may be forced to drop it by as much as 10% in order to complete a sale.
But this is just the tip of the iceberg…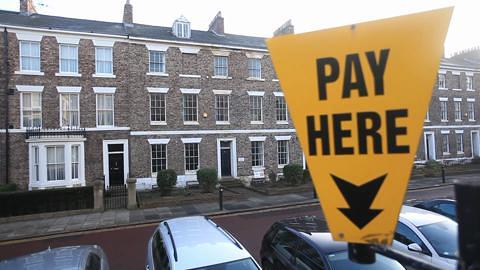 On top of these unrealistic valuations, many Newcastle upon Tyne Estate Agents will expect you to enter into a 3 month sole agency contract, where you cannot sell your property through anybody else. Instead, you will become completely dependent upon them to handle the sale; advertise your property and organise viewings, whilst charging you excessive upfront fees of nearly £3,000 (EPS, Legal fees and third party commissions).
Now such fees would be reasonable if the service you received was impeccable; however growing reports suggest an increasing trend amongst agents of treating sellers poorly. From failing to communicate updates to treating clients as a number (not a person) to being impersonal and un-accessible – such poor customer service is wrong.
Yet sadly, smaller local agents are no better. Yes, they can offer a more personal approach to the sale of your Newcastle upon Tyne property; however limitations in marketing budgets can hinder their ability to advertise your home on property portals and reduce your exposure to buyers. And this is something not to be taken lightly given that 90% of property enquiries are achieved through this medium.
Fortunately, at Property Cash Buyer we can help as we are not your average Newcastle upon Tyne Estate Agent.
Not only can you benefit from the expertise of locally sourced property experts, but we differ from other companies in our ability to offer you a guaranteed cash price for your home without the expense of EPC's and Legal Fees. Our bid covers EVERYTHING relating to the sale of your home, allowing you to keep hold of your hard earned cash.
Most importantly, you can use us rest assured that the price we quote is the price you'll receive. No costs, no middle man, no catches… we will handle it all for you.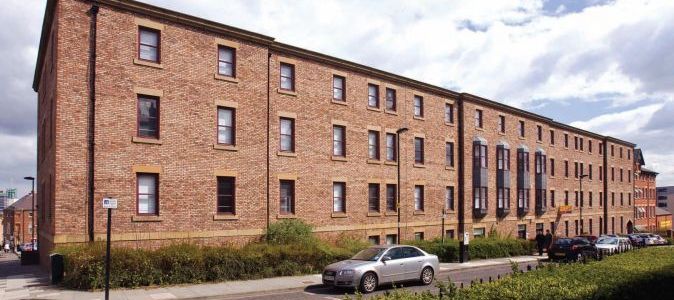 How Can You Offer This Service for Free?
During the last several years, we have established numerous growing relationships with some of the largest local and national investment firms/funds in the UK. Through our collaborations with these companies, we use the fees we earn from sourcing suitable long term investments to provide you with a 100% free service.
Essentially, we use the fees we charge them to buy your homes for cash, as well as cover all of your expenses – you won't have to part with a penny!
And it is system that works, as so far we have managed to help over 10,000 sellers to receive top market values for their homes.
So if you are looking to sell your apartment, flat or house in Newcastle upon Tyne, why not contact us today for more information?
What Makes Us Different to Other Newcastle Cash Buyers?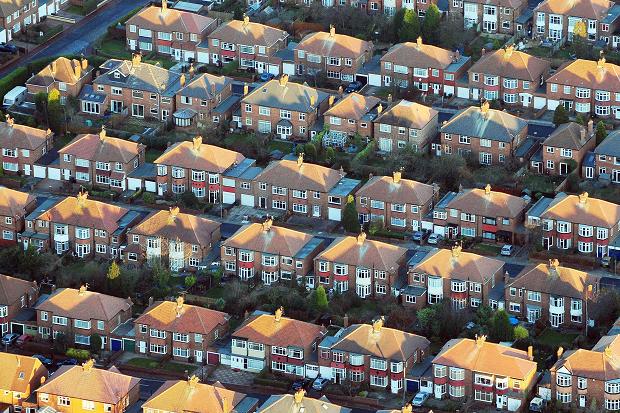 Simple – our ability to combine our growing national presence and resources, with our intimate local knowledge, financing and experience.
Every year we help thousands of sellers to move home by investing in up to 1,000 Newcastle upon Tyne properties. And unlike many local investors, whose financial limitations often restrict their investments; we can offer sellers the security of never backing out as our financial status rivals many national companies.
But this is not all…
Alongside our monetary position, we also have access to an impressive network of local Newcastle upon Tyne property experts, whose extensive knowledge of the area can ensure you receive the best possible price.
Their insights into this wholesome city are second to none as they are true natives. Their knowledge isn't book learnt, but acquired from years of strolling the keeps of Newcastle castle; admiring the Georgian architecture and River Tyne, and chanting at St James Park stadium.
In one package, you can have the best of both worlds – the guidance of a local professional who is an equally enraptured with this city, and the confidence that we'll buy your property at top market value.
Currently average property prices in Newcastle upon Tyne are £173,712 with detached homes selling for £344,893, semi-detaches £186, 211, terraces £167,328 and flats £136,207 – with such prices IT IS possible to make a profit from your home.
So get in touch with our team today to get a free quick sale cash offer, or follow this link to learn more about how our quick property sale service works.
Areas of Newcastle we want to buy houses fast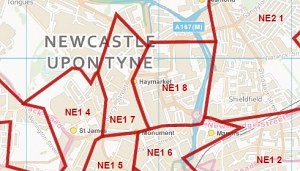 Sell house fast in Newcastle upon Tyne:- Alnwick, Ashington, Bamburgh, Bedlington, Belford, Blaydon-on-Tyne, Blyth, Boldon Colliery, Chathill, Choppington, Corbridge, Cramlington, East Boldon, Gateshead, Haltwhistle, Harraton, Hebburn, Hexham, Jarrow, Morpeth, Newbiggin-by-the-Sea, North Shields, Prudhoe, Riding Mill, Rowlands Gill, Ryton, Seahouses, South Shields, Stocksfield, Wallsend, Washington, Whitley Bay, Wooler and Wylam.
If your property is located in the following post codes, please get in touch for a free valuation and cash offer on your home: Sell your house in Newcastle upon Tyne – NE1, NE2, NE3, NE4, NE5, NE6, NE7, NE8, NE9, NE10, NE11, NE12, NE13, NE14, NE15, NE16, NE17, NE18, NE19, NE20, NE21, NE22, NE23, NE24, NE25, NE26, NE27, NE28, NE29, NE30, NE31, NE32, NE33, NE34, NE35, NE36, NE37, NE38, NE39, NE40, NE41, NE42, NE43, NE44, NE45, NE46, NE47, NE48, NE49, NE61, NE62, NE63, NE64, NE65, NE66, NE67, NE68, NE69, NE70, NE71, NE82, NE83, NE85, NE88, NE89, NE92, NE98 and NE99.
Looking to sell a property in another area?
Visit our city page index for all the available cities we are currently operating in.