London City Page Estate Agent – Sell Your House Fast
Quick House Sales in London – Local Cash Buyers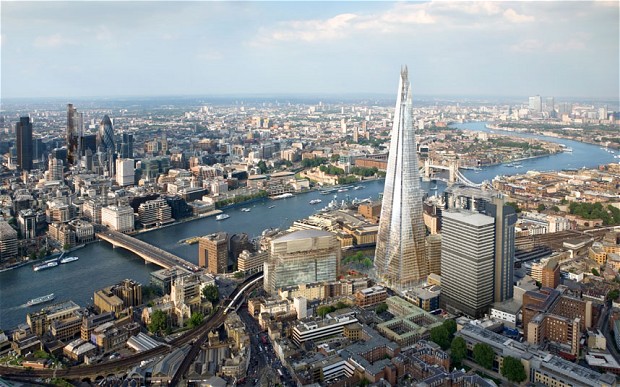 Making the decision to move
doesn't have to be a daunting

one, nor does it have to be stressful.

Whether you are contemplating selling or have already listed your property for sale in London; it is possible to sell your home without the extensive fees supplied by traditional estate agents.

In fact, we can offer you the opportunity to harness the thousands of property buyers looking to settle down in London – for their career or education – and benefit from a free quick sale.

Simply trust in Property Cash Buyers and we can help you to move without the endless costs of EPS and Legal Fees.
Why
Choose Us

Over London Estate Agents?

London is the financial capital of the country and one that even rivals New York, thanks to its flourishing stock market, tourist industry and location. With this knowledge, it is unsurprising how often top Estate Agents overvalue properties in London in order to secure business.

Well versed in the demand for properties in this area, they are sadly able to fluctuate prices in what appears to be your favour, when in the long run you may be asked to drop your asking price by up to 10%. Take into account, that the average buyer is aware of this overpricing and expects a discount, and receiving the price you've been promised is not always attainable.
Unfortunately, this is not all…
Many of the larger London Estate Agents will try to trap you within a 3 month sole agency contract – preventing you from selling your property through other sources – and will add endless upfront fees (EPS, Legal Fees and enhanced marketing) that will cost you on average £2,968 before your London property has even been sold.
In turn, to many of these top agents you will be no more than a number; a means to make a profit and commission. Now this would be okay if you received the highest standard of customer service, guidance and support; however reports suggest numerous customers are provided with little or no regular updates, and are forced to chase for information themselves.
Not only is this impersonal, but it simply isn't right.
Arguably, smaller local agents can offer you a much more personal and intimate approach as their customer demands aren't as excessive. Yet sadly, many are hindered by small marketing budgets which prevent them from giving you the full exposure you deserve on popular online portals. With portals reputed to drive 90% of property enquiries, a small budget can cost you a potential buyer.
Luckily, these are not your only options for selling your house in London.

At Property Cash Buyer, we are more than your average estate agent. Not only can we offer you a guaranteed cash price for your home; but should you accept this free offer, this bid will also cover all fees relating to the sale. EPC's, Legal Fees, third party commissions…the price we quote is the price you'll get for your London property. There are no catches.
How Can You Offer This Service for Free?
In just a few short years we have helped over 10,000 sellers to achieve their dreams of selling their homes, by establishing relationships with some of the largest local and national investment companies/funds in the UK.
By harnessing their interest in creating long term investments in London and its surrounding counties; we source on their behalf suitable properties for them to purchase, before charging them a fee that covers the cost of our services to you.
Essentially, we are able to buy your property using cash AS WELL AS supply our services to you FREE of charge, as we are paid by these companies regardless of completion.
So if you are looking to sell a studio apartment, house or flat in London, why not contact us today for more information?
What
Makes Us Different

to Other London Cash Buyers?

We can offer you the perfect balance.
Alongside our national presence and resources which enable us to buy over 1,000 London properties a year (a feat no local investor can match); our local knowledge of London is second to none.
We have established a strong and capable network of local property experts whose familiarity with London and its property market, prices and tourist industry; means you can benefit from the support of an expert who understands the area but has the financial stability equal of national companies.
They are no stranger to the wonders of this incredible location and the numerous offerings it can provide potential buyers. From the captivating views of the London Eye and Shard; to the mesmerising performances on the West End; to the rich history of Big Ben, Tate Modern, the Tower of London and the Houses of Parliament – like you, they have traversed this city and have been held prisoner to its countless distractions.
Through them, you can harness the guidance of a local property expert whose connections to London will rival larger national companies, but will ensure you receive the best possible price for your property.
Currently average house prices in London are £966,573 with detached homes being sold at £1,115,994, and semi-detached £658,303, terraced £654,329 and flats £516,373!
So get in touch with our team today for a free quick sale cash offer, or follow this link to learn more about how our quick property sale service works.
Areas of London we can
sell houses fast

within 28 days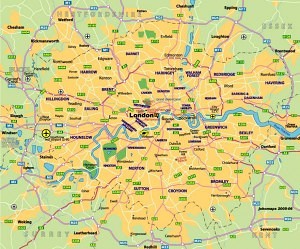 Sell house fast in London:- Acton, Barking, Barnet, Bexley, Brent, Bromley, Camden, Chelsea, Chiswick, Croydon, Dagenham, Ealing, Enfield, Fulham, Greenwich, Hackney, Hammersmith, Hanwell, Haringey, Harrow, Havering, Hillingdon, Hounslow, Islington, Kensington, Kingston upon Thames, Lambeth, Lewisham, Merton, Newham, Notting Hill, Paddington, Redbridge, Richmond upon Thames, Soho, Southwark, Sutton, Tower Hamlets, Uxbridge, Waltham Forest, Wandsworth, Watford and Westminster.
If your property is located in the following post codes, please get in touch for a free valuation and cash offer on your home: Sell your house in London BR, CR, DA E1, E2, E3, E4, E5, E6, E7, E8, E9, E10, E11, E12, E13, E14, E15, E16, E17, E18, E20, EN, HA, IG, KT, N1, N2, N3, N4, N5, N6, N7, N8, N9, N10, N11, N12, N13, N14, N15, N16, N17, N18, N19, N20, N21, N22, NW1, NW2, NW3, NW4, NW5, NW6, NW7, NW8, NW9, NW10, NW11, RM, SE1, SE2, SE3, SE4, SE5, SE6, SE7, SE8, SE9, SE10, SE11, SE12, SE13, SE14, SE15, SE16, SE17, SE18, SE19, SE20, SE21, SE22, SE23, SE24, SE25, SE26, SE27, SE28, SM, SW1, SW2, SW3, SW4, SW5, SW6, SW7, SW8, SW9, SW10, SW11, SW12, SW13, SW14, SW15, SW16, SW17, SW18, SW19, SW20, TW, UB, W1, W2, W3, W4, W5, W6, W7, W8, W9, W10, W11, W12, W13, W14 and WD.
Looking to sell a property in another area?
Visit our city page index for all the available cities we are currently operating in.