Coventry City Page – Sell Your House Fast
Sell a Coventry property fast without agents
Selling your Coventry property through the traditional means of an estate agent can be costly, time consuming and frustrating. If you are looking for a quick cash sale with no hassle or stress then there is another way.
We have cash buyers ready and waiting and looking for properties like yours in Coventry today. We can not only save you thousands in fees but also make the whole experience pain free and stress free.
Are you ready to sell your Coventry house?
Whether you are in the early stages and only considering selling your house or you have been on the market for a while, no doubt you have questions. If you haven't put your house on the market yet you may be wondering how much you will get for it, how quickly it will sell and where you want to move to. If you are on the market with a Coventry estate agent like Bairstow Eves, Connells, Dixons or Loveitts you have probably had conflicting valuations and are not sure that your house is even on the market at the best price.  It may be taking a while to sell because you went with a higher valuation and you may be getting frustrated with the process.
If you want a quick house sale and a no stress, smooth process we have buyers looking to help sell your Coventry property today.
Are you getting the service from your agent?
This may be your first experience of selling through an agent and you may not be sure what to expect. In a nutshell the agent will photograph and create a set of details of your property, they will then upload to the popular property portals and arrange for viewings. Some of these may be accompanied, and some may be up to you to do. Generally they will charge anywhere between 1% to 1.5% with a minimum fee of £1.5k to £2k depending on the area and the average house price. You have to remember that the busy high street agents will have a lot of customers on their books and a lot of people to keep happy.
How much will an agent sell your house for?
An agent wants to get paid at the end of the day, doesn't every one? Sometimes they will be acting for the buyer as well as you and sometimes they will have many parties to keep happy in the chain. This doesn't always work for you and the price that they originally valued your house at will often not be what you end up getting for it. You could have to drop 5% of the price that you wanted which at an average house price in Coventry of £133,364 could be as much as £6-£7k.
Let us help you get the best price
On top of the money you may have to drop off the asking price there are also the fees to consider. The average cost of moving can run into many thousands so you want to make sure that you get the best price. That's where we come in.
How do we do it?
We work with cash buyers to offer you a guaranteed cash price. Our buyers are investors both local and national. They are not small, local landlords, they are big investment companies looking for long term investments. We work with them charging them a search and source fee so that we can pass the saving on to you. As well as offering you a cash price our local property experts will arrange for all fees to be paid. You really can sell your Coventry house quickly and FREE. We have already done it for many others. Let us help you.
Coventry areas where we need more houses quickly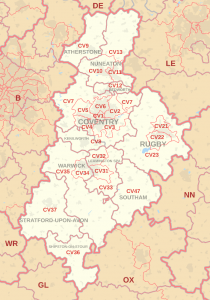 If you want to sell your Coventry property quickly and for free we are currently looking for properties in Allesley, Berkswell, Binley Woods, Burton Green, Coundon, Eastern Green, Four Oaks, Keresley, Keresley End, Meriden, Over Whitacre, Packington, Stretton-On-Dunsmore and Temple Balsall
We are currently looking for properties in the CV1 CV2 CV3 CV4 CV5 CV6 CV7 CV8 CV9 CV10 CV11 CV12 CV13 CV21 CV22 CV23 CV31 CV32 CV33 CV34 CV35 CV36 CV37 CV47 postcode areas of Coventry
Get in touch today for a free quick sale cash offer or follow this link to can learn more about how our quick property sale service works.
Looking to sell a property in another area?
Visit our city page index for all the available cities we are currently operating in.
Why Coventry is a property hot spot
Coventry is a city and metropolitan borough at the centre of England. It was the world's first ever twin city when it was twinned with the Russian city of Volgograd or as it was then Stalingrad. With historic tales of Shakespeare and Godiva and the cathedrals and castles of this beautiful area it really does have a lot to offer.