Bristol City Page – Sell Your House Fast
A faster way to sell your home in Bristol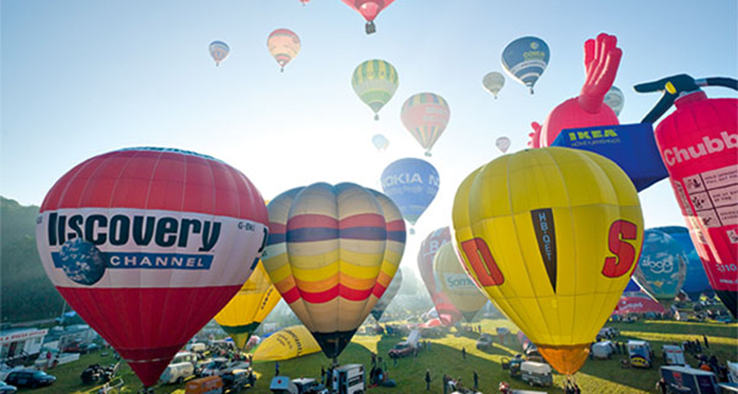 Have you been on the market for a while? Are you looking for a quick sale or would you just like to sell your house in Bristol without the hassle of all the waiting around for the buyers waiting to get their mortgage etc?
We have cash buyers in Bristol that are looking to buy property getting you a quick, no hassle sale. Not only could we save you fees upwards of £2.5k we can also make the whole process stress free. Many of our current sellers are achieving 93% of the value of their house due to the demand for properties in Bristol.
What stage of the selling cycle are you at?
You may have already listed your property for sale with a local estate agent and you may have been on the market for a while. You could just be at the stage of considering putting your house in Bristol on the market and had valuations that differ by as much as £20k on an average semi-detached property value of £263k. Many local estate agents like Taylors, Haart and Connells will value a house over the asking price to then have to reduce it to get the sale. This may have already happened to you and you may be getting to the point of not knowing what to do for the best. The process can be drawn out and costly and raise your expectations wasting you valuable time in the long run.
If you're looking for a quick house sale we have buyers looking to help sell your house in Bristol today.
What you need to know on how
most

agents sell your house – Don't Be Treated Like a Number

If you look at the number of properties some Bristol agents have on their books you start to feel like just a number. They are always chasing the next valuation and sometimes you can feel like they aren't doing enough to sell your house. Of course they have listed it on the many portals like Right Move, Zoopla and On the Market but is this where it stops? How many viewings have you had? How many do they promise to deliver? Are they working hard to sell your house or are they just uploading it to the internet in return for a big fee.

If you are selling a property for £300k for example you will end up paying the agent a minimum of £3k in most cases. If you could drop this off the value of your property and get a quicker cash sale then you would save all the time and hassle chasing the agent for regular updates. Well now you can with our FREE service which not only includes estate agent fees but also any legal fees.
What will you
realistically achieve

from your sale via an agent?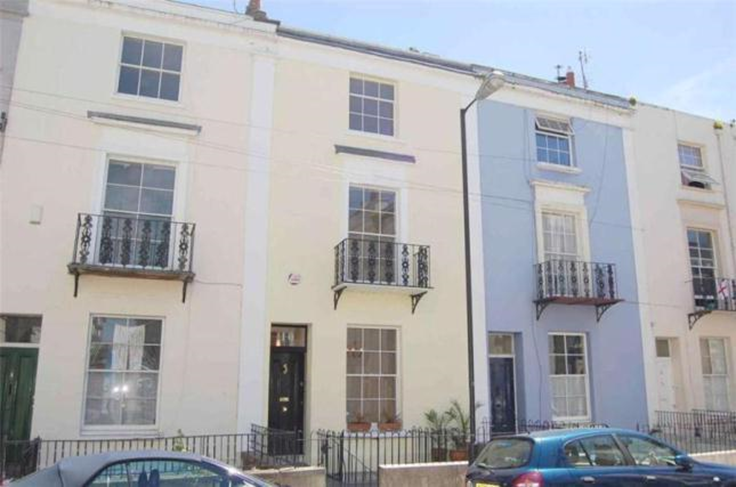 Normally a buyer via a traditional agent will offer you 10% below the asking price and then you will be negotiating via your Bristol estate agent creating a drawn out, back and forth, process between you and the person making the offer.
It's not a conversation that you are ever party to so how do you know the agent are acting in your best interest? Your potential buyer could be selling their property through the same estate agent with the agent is trying to keep both clients happy – They may even try talking you into accepting a lower offer than you should.
Don't settle for less
You do have an alternative. Unlike traditional agents we offer a guaranteed cash sale price on your Bristol property. There are no hidden costs and we will cover the cost of EPC's and all legal fees. This alone can save you another substantial sum of money. We have a team of experienced local property experts who know the Bristol market and have a good understanding of the local area.
What's the catch?
There isn't one. We have helped thousands of people sell their property for cash in Bristol and other areas of the country by working with cash investors. Our investors are not small landlords – they are large, national and local investment companies who want to invest longer term. We charge them a search and source fee on the properties that we find them enabling us to provide the service to you free of charge.
Where do
we buy houses quickly

in Bristol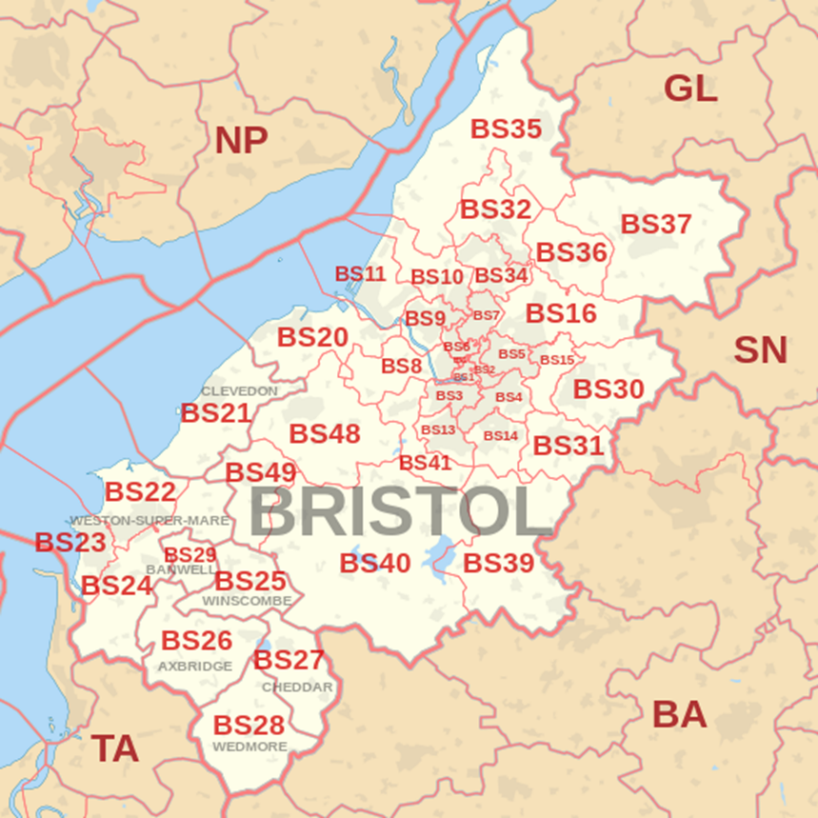 So if you want to sell your Bristol house fast we are looking for properties in Clifton, Bradley Stoke, Kingswood, Fishponds, Bedminster, Brislington, Henleaze, Westbury-on-Trym, Keynsham, Avonmouth, Shirehampton, Filton, Horfield, Bishopston, Bishopsworth, Hengrove and Bedminster Down
We are currently looking for properties in the BS0 BS1 BS2 BS3 BS4 BS5 BS6 BS7 BS8 BS9 BS10 BS11 BS12 BS13 BS14 BS15 BS16 BS17 BS18 BS19 BS20 BS21 BS22 BS23 BS24 BS25 BS26 BS27 BS28 BS29 BS30 BS31 BS32 BS34 BS35 BS36 BS37 BS38 BS39 BS40 BS41 BS48 BS49 BS77 BS80 BS98 BS99 Post Code areas of Bristol.
Get in touch today for a free quick sale cash offer or follow this link to can learn more about how our quick property sale service works.
Looking to sell a property in another area?
Visit our city page index for all the available cities we are currently operating in.
Contact our local Bristol Estate Agents office
Our local estate agency office address is:
Bristol Estate Agents
122 Whiteladies Road
Clifton
Bristol
BS8 2RY
Why we love buying houses fast in Bristol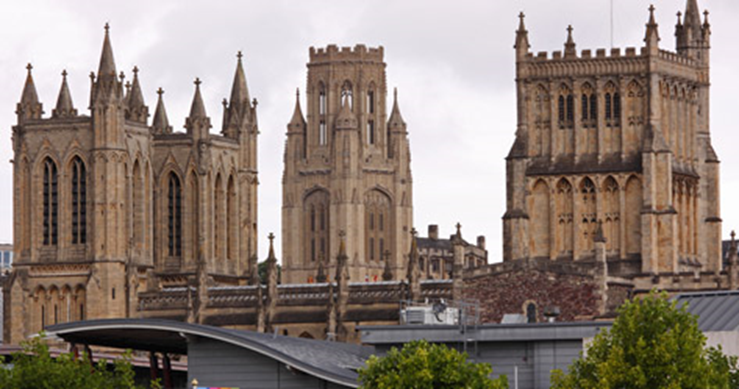 With Bristol being home to a population of 437,500 the demand for houses in this area is prime. With its popular attractions including The SS Great Britain and The Matthew, its two major football teams, Bristol City and Bristol Rovers, and its Rubgy team Bristol has a lot to offer. With fabulous shopping centres, a multitude of tourist attractions, restaurants, bars and a real multicultural diversity Bristol is a hub of activity and a hotspot for property investment.
Testimonials
What our Bristol customers say about our fast house sale service.
"Fast service, no fuss and sold without any fees as promised. Cheers guys."
Mr Perry, Clifton – SOLD January 2015
"We were with a local agent for 6 months and kept getting nowhere with constant empty promises given on being close to a sale. Called Property Cash Buyers got an offer within a few days and sold 1 month later. Thank you!
Mr & Mrs Wilson, Keynsham – SOLD May 2015
"If your looking for a sale where you don't need to keep getting let down I can recommend Property Cash Buyers after they sold my house last year"
Mr Mellon, Horfield – SOLD October 2014