Blackpool City Page – Sell Your House Fast
Sell your Blackpool property fast and free

Our quick house sale service lets you get home for your property without any estate agents fees.
If you are in the process of selling your Blackpool property you are probably already well aware of the pitfalls of selling, the length of time it takes and the frustration at wanting to start looking for your next house but afraid of not being able to sell yours. If you are serious about selling and want to speed the process up then help is at hand. We can help you to realise your dream of the next dream home much quicker by buying your current property for cash. No estate agents fees, no legal fees and NO STRESS.
For a quick house sale and a no hassle, quick transaction we have buyers looking to help sell your Blackpool property today.
Are you on the market yet?
You are either considering selling your property and moving up (or down) in size or you are already on the market. If you are not already on the market then you are probably asking yourself the financial questions. How much is your property worth? How much can you afford to spend acquiring your next Blackpool property and what mortgage will you need? To be able to assess all of this properly your first step will be getting your current property valued.
How do you know what your Blackpool property is worth?
It is fairly straightforward to get a rough idea of what your property is worth from sites like Right Move and Zoopla although you need to consider a few things first. Is your property identical to your neighbours which sold for xxxx amount? Do you have any features that they don't have like a bigger garden or an extra bedroom? When did they sell their property and what has happened to the marketplace since then? Don't just base your price on what they sold their house for, use the averages of the last year and get valuations. It is free to get a valuation from most Blackpool estate agents and you can get 3 or 4 valuations without any commitment. Blackpool estate agents like Hunters, McDonald and Company and Reeds Rain have local knowledge and experience and will advise you of the price that they believe your house will sell for. This is great although take heed that often buyers will offer as low as 10% below the asking price with their first offer and often buyers feel a sense of achievement by obtaining a property under the asking price.
Get a good price for your Blackpool property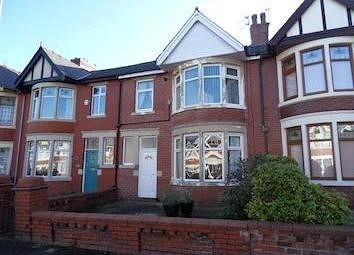 With an average asking price of 93% achieved we feel that we offer great value to you with our fast and FREE service. You don't pay estate agent or legal fees which means that you save a few thousand pounds and we will find you a buyer quickly meaning that the property you want to move up to is not going up in value. Let's face it the longer you take the sell the more the next house will go up in value.
How does it work?
With local knowledge and experience of the Blackpool property market we will work with you to ascertain a good cash price for your house. We operate a search and source fee for our clients who are usually large national or local investment companies looking for long term investments. We are therefore able to pass this saving on to you.  Not only will we get you a good cash price we will also save you lots of time and stress.
Blackpool is definitely best known for being a seaside resort with the famous and iconic Blackpool Tower and of course the Blackpool illuminations. Situated on the Irish Sea it has a population of approx. 142k. It is ranked in the top 3 cities for property rentals and experiences millions of tourists visiting each year making the economy heavily dependent on its tourist trade.
Areas of Blackpool we can buy houses for cash quickly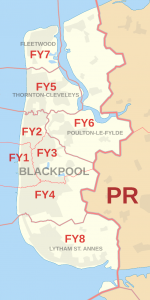 If you want to sell your house FAST and FREE we are currently looking for properties in Bispham, South Shore, Marton, Layton, Normoss, Marton Moss and Squires Gate.
We are currently looking for properties in the FY1 FY2 FY3 FY4 FY5 FY6 FY7 and FY8 postcode areas of Blackpool.
Get in touch today for a free quick sale cash offer or follow this link to can learn more about how our quick property sale service works.