Enter your postcode below
for a
FREE

cash offer.
Sell your House Fast with Property Cash Buyers
Free Property Valuation & No Fees to pay. If you accept our no obligation cash offer we can buy your home within 14 days. We are not Estate Agents – we buy properties throughout the UK quickly for cash by simply providing homeowners with an opportunity to release the equity… fast.
If you want to remain in the property we can also arrange rent-back with a guaranteed tenancy.
Whatever your reason or situation for selling your property, we offer a fast and professional service with complete peace of mind assured. We offer a free no obligation cash offer within 24 hours based on your properties value and condition – Completing within 14 days if required to release any financial burden. We have helped over 10,000 clients save an average of £4,672 in estate agency and legal fees whilst achieving up to 100% of the market value.
3 simple steps to selling quickly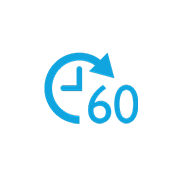 Fill in our simple form and we will make you an offer within 24 hours
Enter Your Post Code for a online valuation instant cash offer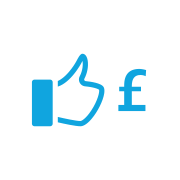 Agree a price with us and confirm a completion date
Agree a fix price and completion dat e with no tie in contract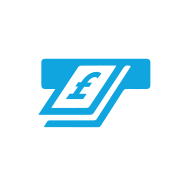 The sale completes and you receive cash into your bank on the same day
Money hits your account and we complete on the purchase
It really is as simple as that.
What our clients are saying...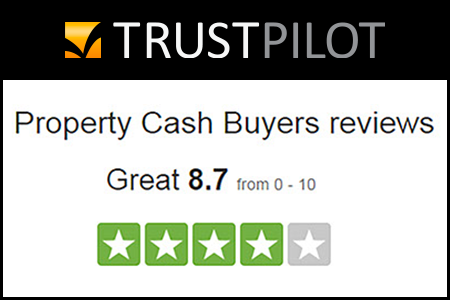 Testimonial
Property Cash Buyers contacted me regarding buying my house. I needed to sell quickly because I had financial problems and wanted to release the equity. They were extremely helpful, and I am now renting it back having paid off all my debts, and I have some money in the bank. I would certainly recommend their service to anyone wishing to sell quickly, especially if they have financial problems.
Mr D. Tonypandy
10 Step Property Sale Process
We have a 10 step property sale process documented below but this will be customised to your situation and reason for wanting a fast property sale.
Enter your post code
Receive a free property valuation
Review our several selling options
We help you decide the best route
A RICS surveyor will value your house (£free)
After survey we guarantee the cash offer
Solicitors instructed to purchase (£free)
Completion date agreed between us
Our case manager keeps everyone updated
Cash in your account on completion day
More Information

We currently help over 10,000 homeowners every year receive a cash offer and valuation on their home via our 'Sell House Fast' service.
We offer all our clients a no obligation free property valuation and quick house sale price. Along with this service we also offer the following unique benefits free of charge:
Sell House Fast Service
Fast House Sale Guides
Newsletter
Relevant Product Information
Sell House Fast Service
We introduces our sell house fast service a few years ago when we realised many of our visitors did not always want a quick cash sale on their home. The service has grown quickly over the years and now offers several options to help homeowners in all situations deal with a house sale. We are currently the only national company to offer such a service to homeowners in the UK.
You can find out more about our quick house fast service here!
Fast House Sale Guides
Along with offering customers our 'sell house fast' service we also write a number of free informative guides to property sellers in a number of different situations.
Stop Repossession Guide – This free homeowners guide gives step by step advice to people who are facing repossession threats from lenders in the UK. The guide has a 95% success rate in stopping a repossession via the courts and includes all the forms and information you require. Many homeowners don't realise that the UK legal system is designed to help them stay in the home even if they have missed mortgage payments or been issued an eviction notice already. Don't miss the chance to save your home and learn how to stop the bank from repossessing your house.
Emigration & Relocating Guide – This handy guide gives lots of tips and advice to homeowners who are looking to emigrate or relocate to another country or region. Whether you're starting a new job or retiring to a warmer climate there are many options in settling your affairs in the UK. We explain the options in selling your house fast or renting, taxation considerations and much more.
Selling due to Divorce Guide – A popular guide written with the help of our lawyers is our divorce guide. Due to increased stress and emotion selling a house due to divorce can be a difficult experience. We explain all the facts and steps you can take to make the process easier for all parties.
Landlord Property Guide – Due to popular demand from landlords we wrote this guide to assist landlords wishing to sell vacant and tenanted properties. Whether you're an accidental landlord or have a large portfolio disposing your investment property on the market can be difficult. This step by step guide assists landlords looking to sell their house quickly with all the available options and things to consider such as capital gains and income tax. (coming soon)
Retirement Property Guide – Our retirement property sale guide offers helpful advice to homeowners looking at options when they enter retirement. Whether you're planning to downsize your home or help your children with their first property deposit we give you all the information needed here to help make an informed decision in selling your house quickly or renting out your property.
Probate & Inherited Property Guide – This guide explores the many options in dealing with a property which has been inherited or currently going through probate including renting out or selling the property quickly. The guide also gives great tips on steps you should take to ensure you get the best price with least stress.
Newsletter
Requesting a valuation and cash offer from us also allows you to receive our free property sale newsletter which is published monthly to over 50,000 subscribers in the UK alone. Personally written by our Founder the newsletter contains loads of great advice and news related to your property and the market in general. The newsletter often includes the latest property price trends, advice on getting the best offer and related services which help our subscribers get the most out of their quick property sale.
Getting the Best Offer Guide
Once you submit your information requesting a property valuation and cash offer you will also get a 7 part email series called 'getting the best cash offer'. Written after valuing and making offers on 1000's of homes this guide will give you 7 important steps to get the best offer covering property maintenance, gardening advice, DIY, Cleaning and more. The guide is free and our clients have found it extremely useful in getting a better offer from our partners when they visit.
Relevant Product Information
Alongside our monthly newsletter we also keep customers who requested a quick house sale offer informed of other products or services we feel will help them. Don't confuse this with spam marketing – Which we will NEVER do!
A typical example is how, via a government grant, we were able to help over 300 customers get a free replacement boiler for their home. There were no catches and it included clients who decided not to sell their house quickly to us alongside clients who did accept out fast property sale service. This service literally gave over £250,000 of free boiler installations to our previous clients which we are extremely proud of. Other services which have helped our customers recently included our Free EWI & Loft Insulation offers and our Debt Management service which helped 100's of people reorganise their finances making them better off each month.
About Us
Founded over 5 years ago Property Cash Buyers' mission is to help homeowners make informed choices in selling their home.
Many websites only offer quick property sale offer without any advice about its suitability. We have found many people who visit our site want a more open and transparent service where we explain in detail all the available options to enable clients to make an informed decision.
We have been involved within the quick house sale industry from the beginning and through speaking to 1000's of homeowners looking to sell their house decided to create a service which helped them make the right choice.
What also makes us unique is we do not operate any call centres which means whether you complete our online property valuation form or call us direct you will communicate directly with someone who can help you with one of our services.
How we work
We can work with you to purchase your property quickly in serval ways documented in our Sell House Fast Service Guide. Generally it starts with you requesting a valuation and from this point we will find you the best offer from our panel of local and national property buyers.
We have a 10 step property sale process documented below but obviously this will be customised to your situation and reason for wanting a fast property sale.
Step 1 – Complete our online valuation form or call us for free
Step 2 – Receive a free property valuation
Step 3 – Review the several options available under our quick house sale service
Step 4 – We help you decide the best service
Step 5 – An independent RICS surveyor will value your house (free of charge)
Step 6 – The surveyor confirms the property value and we guarantee the offer
Step 7 – We instruct our legal team to commence the purchase (free of charge)
Step 8 – We complete on the property to your timelines
Step 9 – We help arrange any final details
Step 10 – We complete and you move on
Our service is always 100% free and we also cover your legal fees if you decide to use our quick house sale service.
Learn more about our Quick House Sale here.
Along with the above fast house sale service we will also send you our monthly newsletter along with products or services which will help you get the highest cash offer on your home. This includes our popular 7 email series 'getting the best cash offer' which is a 7 part email giving free tips on getting the best cash offer prior to deciding to sell via us.
Find out more about how we work here.
Get a quick house sale offer
Getting a quick house sale offer is easy with Property Cash Buyers. Just complete the online form or call us 24/7 to find out how our fast house sale service can help you.