Salford City Page Estate Agent – Sell Your House Fast
Sell house fast in Salford company saving you £4,096

National property buying company providing a
real alternative to Salford estate agents

who over-charge and under-deliver.

With Salford being such a short distance away from Manchester, it is little wonder why so many buyers are interested in settling down in this area. Perfectly situated and affordable, this town is the ideal location for those wishing to work in a big city, but not spend a fortune on living costs.

And as a seller, this is incredible news, as attracting interest shouldn't be difficult.

However, given the starting costs of housing deposits (£10,000) and Estate Agent fees (£4,096 on average for EPC's, Legal Fees and marketing) we can understand your hesitation to sell as moving home can be an incredibly expensive business.

Fortunately, selling through local Estate Agents is no longer your only option.

At Property Cash Buyers, we can help you to successfully sell your home, by buying your Salford property using cash (based on recent market values) AND offering you a free quick sale!
Why
choose us

over Salford estate agents?

When it comes to selling your home, it is only natural to pay a visit to your local Estate Agent. After all, doesn't everyone use them? However, just because they are the traditional route, doesn't mean they are necessarily the best choice for you, especially if the following facts are to be taken into consideration:
Large Salford Estate Agents:
– Growing reports have indicated an increasing trend amongst top firms of overvaluing properties by as much as 10%. Now these inflations would be fine if you managed to sell your Salford property for this price, but sadly this isn't the case. All too often homeowners are aware of this overpricing, and as such expect immediate reductions in asking prices.
– Another worrying trend reported by sellers, is agents making them enter into 3 month sole agency contracts with their firms. Preventing them from using multiple estate agents at one time, these contracts are essentially forcing sellers to use agents for all their advertising, legal and marketing needs, thus earning agents a hefty sum.
– Often described as impersonal and inaccessible by sellers, this bad reputation for poor communication makes their £3,000 fees look even less appealing.
Small Salford Estate Agents:
– Smaller agents may be able to offer sellers a more intimate and personal selling experience, but they too are limited in their services due to small marketing budgets. Unable to offer full exposure on property portals, this can delay the sale of your home as 90% of property enquiries are acquired this way.
At Property Cash Buyers we are different…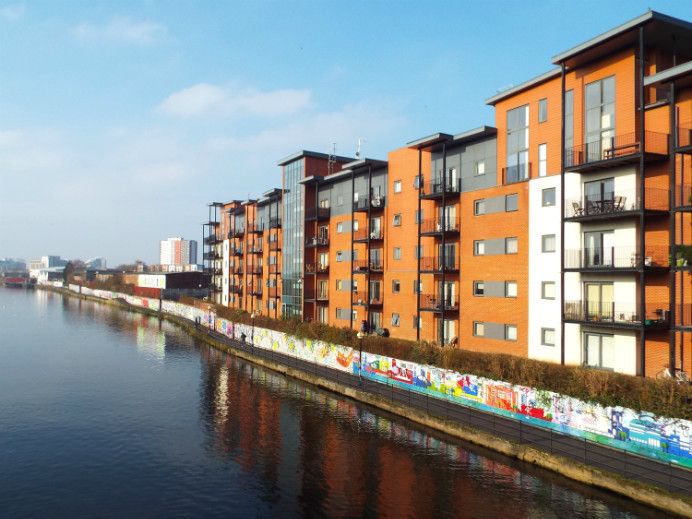 Unlike our competitors, we don't believe in overvaluing or asking for cuts. The price we quote will always be the price you receive.
In turn, we can help you to successfully sell your home and achieve top market prices, by offering you a GUARANTEED cash price for your property.  Simply accept our offer, and we will buy your Salford property; cover ALL expenses relating to the sale of your home (including EPC's, Legal Fees and third party commissions) and help you to save thousands of pounds in costs.
How this service be
free of charge

and guaranteed to provide a fast house sale

During the last several years, we have established relationships with some of the largest local and national investment companies/funds in the UK, by helping them to source long term investment opportunities for their portfolios. Through these collaborations, we are able to use the fees we charge them, to offer you our services completely FREE of charge.

You won't have to part with a single penny, as regardless of completion we always get paid; giving us the flexibility to use their fees to cover the costs of our property purchases, and help thousands of sellers to move home.

To date we have assisted over 10,000 homeowners to sell their properties, and we can help you too.
What
makes us different

to other Salford cash buyers?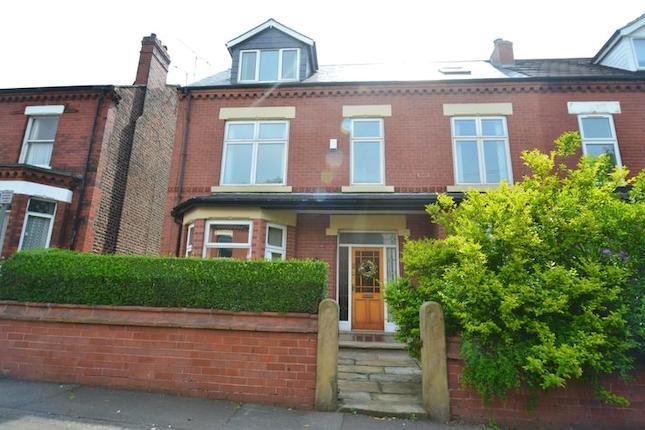 We believe in offering you the best – in providing you with the support of a proven network of property experts, whose intimate understanding of the Salford property market will ensure you always receive top notch prices for your home. Similarly, we believe in giving you security. In giving you the reassurance that we'll never back out of a deal.
Thanks to our collaborations with investment funds, our financial resources rival many national companies, allowing us to help homeowners and buy hundreds of properties across the UK every single year.
The skills and knowledge-set of our property team is further proof of our commitment to you. Comprised of experts, born and raised within the cities you want to sell in; you will receive the guidance and advice of individuals who are as equally passionate about Salford as you are.
Like you, they have admired the classical architecture of this city; have explored Ordsall Hall and the Lowry; have spent days hopping boat tours and holding birds of prey, and have immersed themselves into Salford's hypnotising night life. Their market insights are second to none, as they have spent years living, breathing and absorbing every aspect of this city. They know how to navigate the property market and will ensure you always get the best price.
Currently, average property prices in Salford are £172,493 with detached homes selling for £298,376, semi's £165,616, terraces £113,698 and flats £152,707.
So get in touch today to receive a free quick sale cash offer, or follow this link to learn more about how our quick property sale service works.
Areas of Salford where you can
save money

on estate agency fees and sell quickly for cash.

Sell house fast in Salford: – Cadishead, Irlam, Eccles, Pendlebury, Swinton and Worsley.
If your property is located in the following post codes, please get in touch for a free valuation and cash offer on your home: Sell your house in Salford – M1, M2, M3, M4, M5, M6, M7, M7, M8, M9, M10, M11, M12, M13, M14, M15, M16, M17, M18, M19, M20, M21, M22, M23, M24, M25, M26, M27, M28, M29, M30, M31, M32, M33, M34, M35, M38, M40, M41, M43, M44, M45, M46, M50, M52, M60, M61, M90 and M99.
Looking to sell a house or flat in another area?
Visit our city page index for all the available cities we are currently operating in.